Note:  Voting Feature requires a Plus or Premium subscription.  More information about upgrading your subscription can be found here.
 To Create a Dessert Dash:
1.  Choose Create from a Template, then Edit: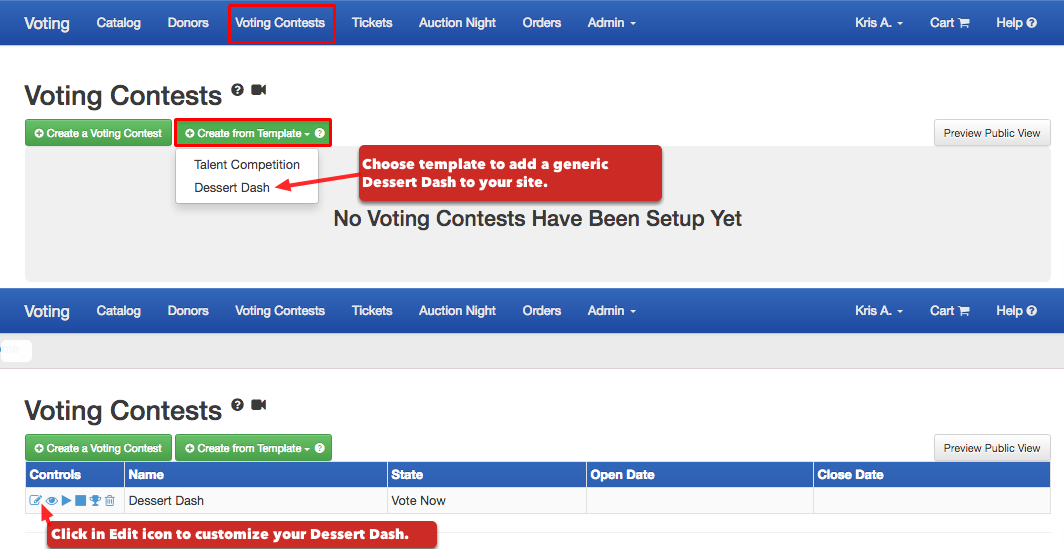 2.  Edit Contest Name and Times, then Add Tables as Contestants: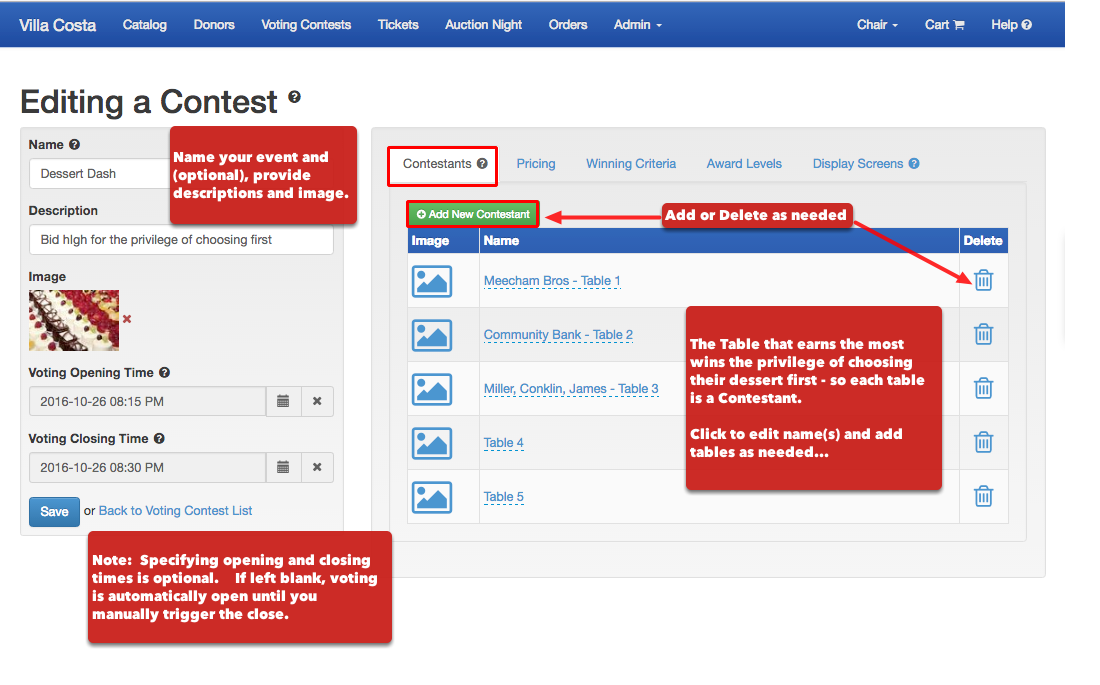 3.  Edit Pricing/Vote options:

4.  Choose whether to report results based on Vote Count or Amount Raised: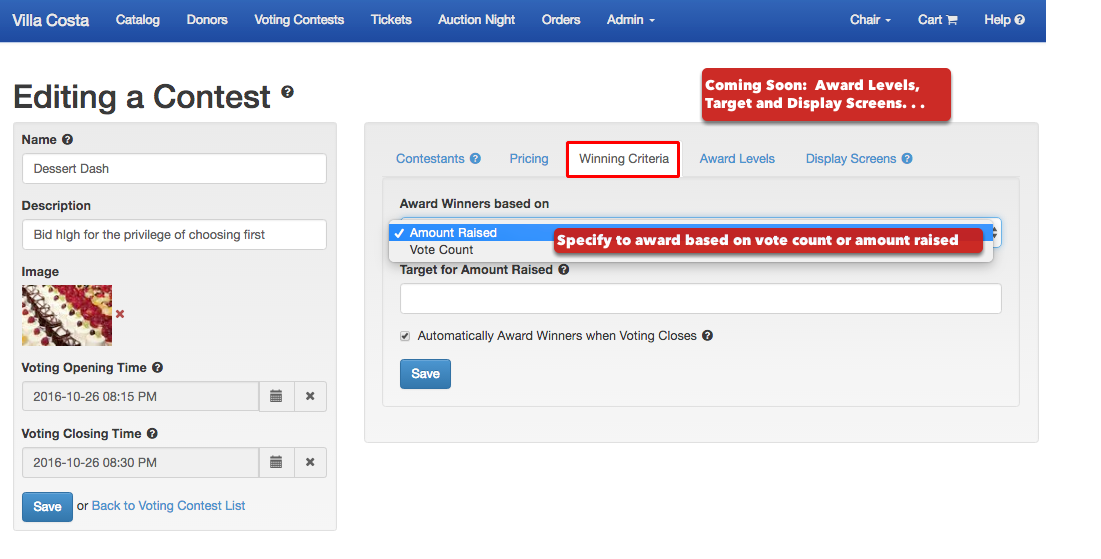 To preview the bidding screen: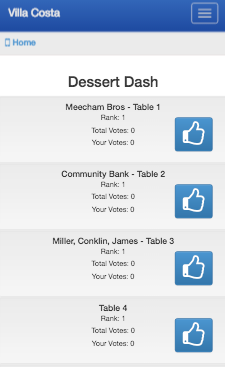 Instructions for Launching Your Voting Contest.