Invitations to Vote can be sent from several places:
1.  From the Users page.  The users page is ideal for sending invites to as wide a pool of your supporters as possible.  This page also has the most advanced filters for selecting specific groups of supporters so it is well suited for targeted messaging.
2.  From the Tickets page.  The tickets page is the easiest place to send invitations from if you are targeting guests that have tickets to your event.
3.  From Auction Night Tasks > Mobile Invite.  The Auction Night Task screen has the advantage that it displays timestamps for all invitations to bid sent from anywhere within the software.   It also provides alternatives (including text messaging) for supporters that are not able to access an emailed invitation so it is the best place to work from during your event.    
To Send Invitations from Users or Tickets Pages: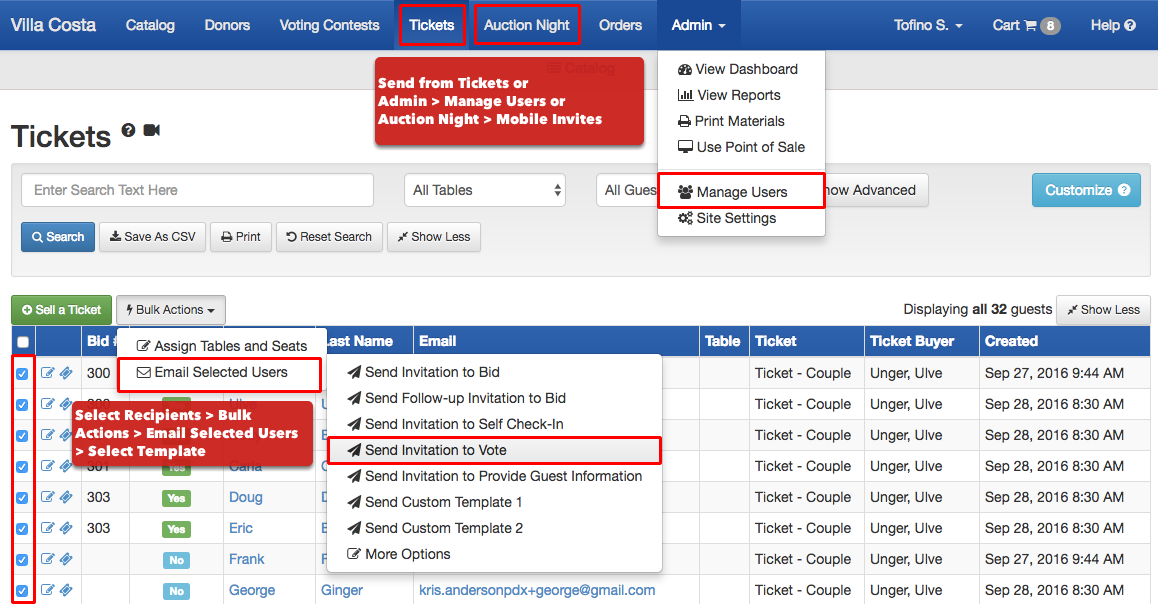 To Send Invitations from Auction Night Tasks: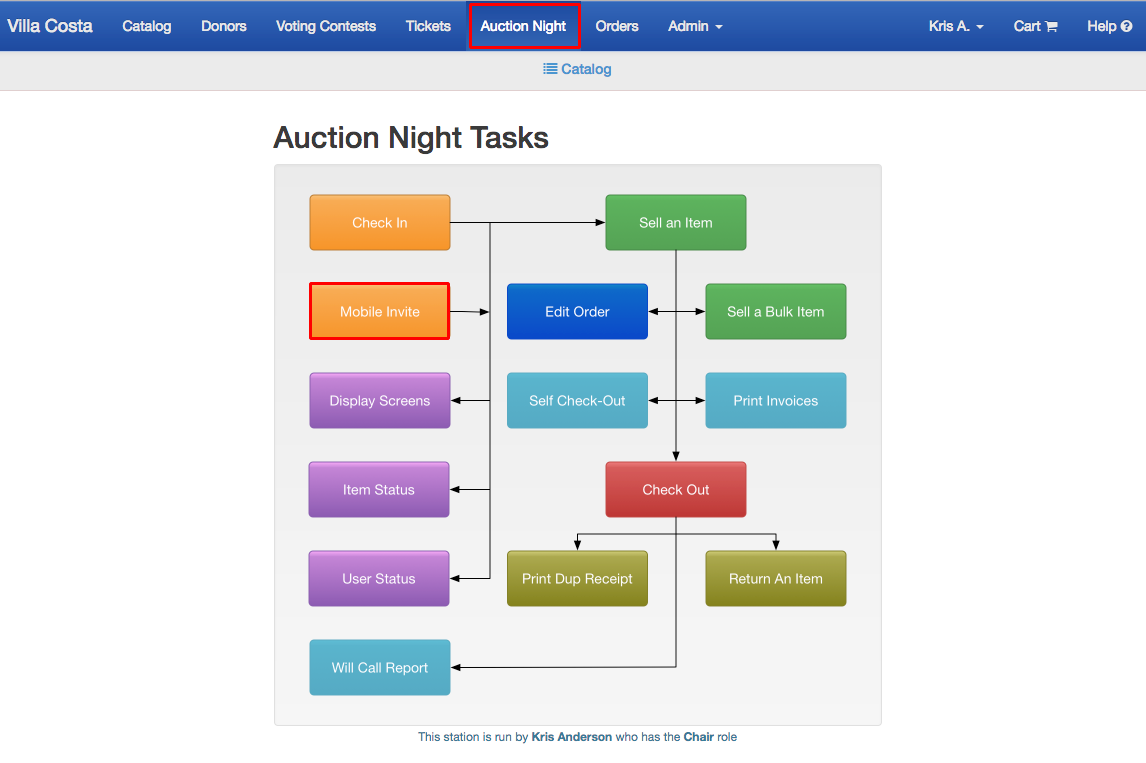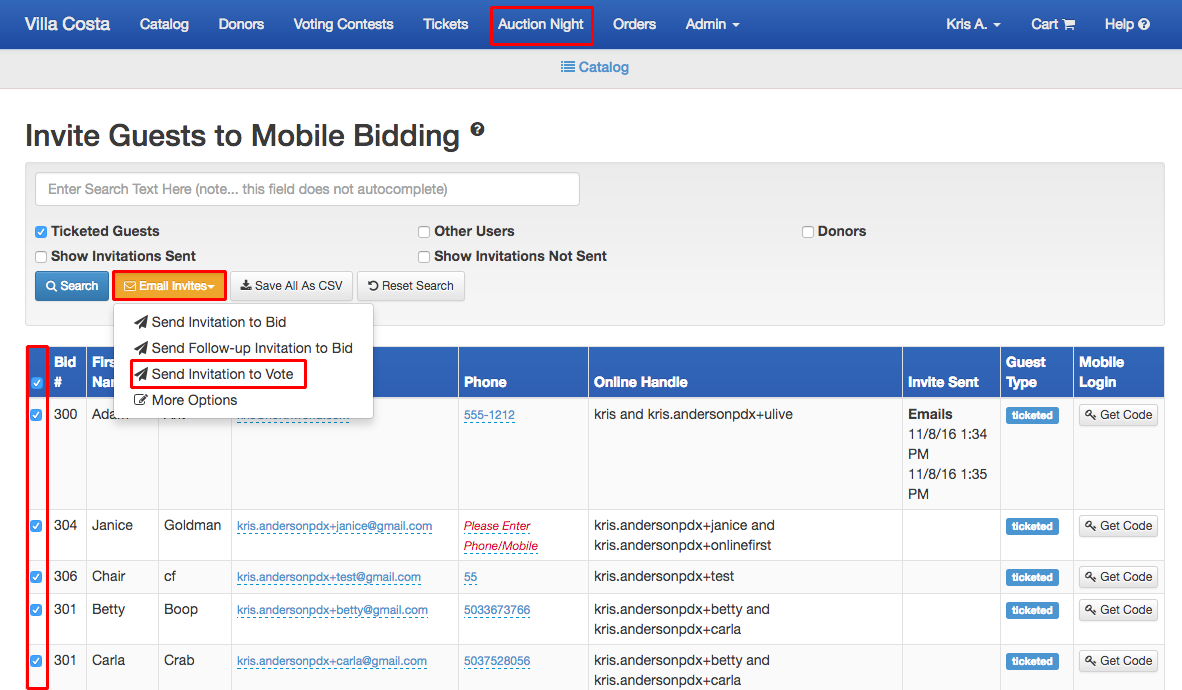 If your event includes both mobile bidding and voting:
The invitations to bid and vote are similar, but land on different starting screens.  
The invitation to vote provides a link directly to the voting contest.  If more than one contest is underway, a menu displays first, but users can access the home screen using the nav bar link in either view: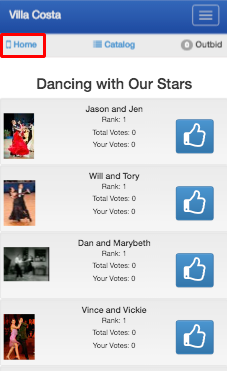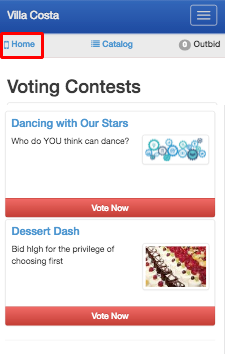 The invitation to bid link lands on a screen to select/edit an online handle, then proceeds to the home screen.  If mobile bidding and voting are running simultaneously, both options will display on the home screen:
<