Each voter will have access to the current status of each contestant on their voting device, but you can also create displays to be projected for the entire audience.
To Create a Voting Display:
Go to Admin > Site Settings > Voting/Contest > Contest Display Screens: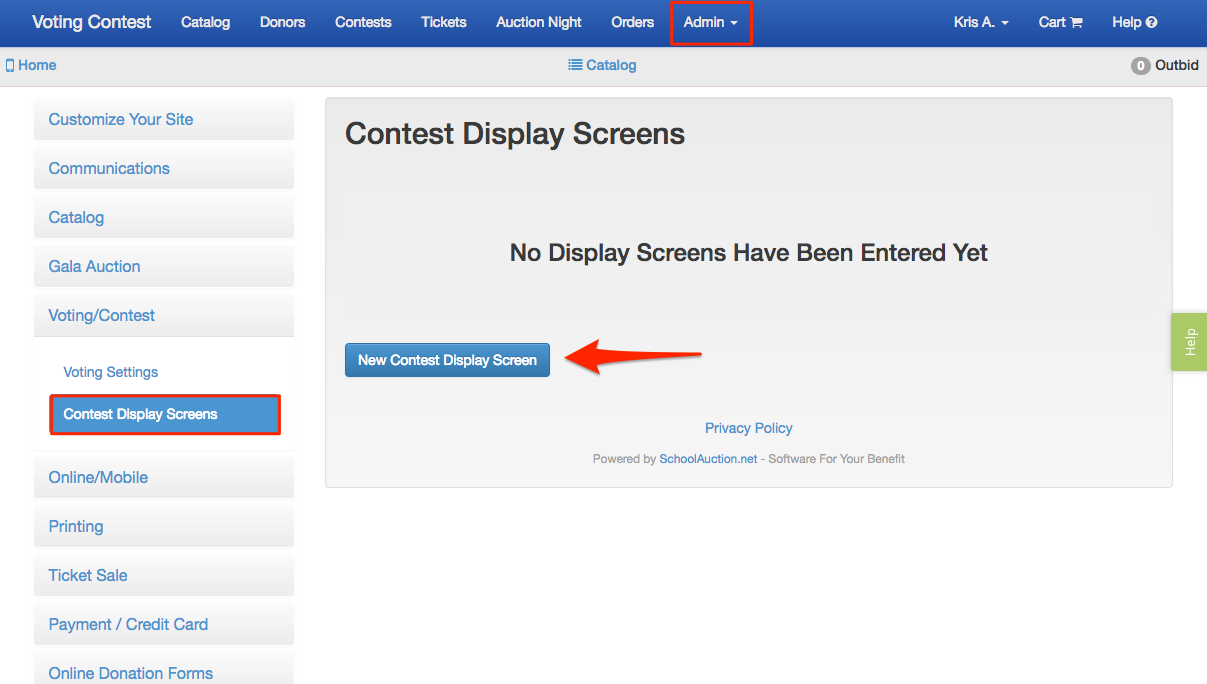 Create a Display: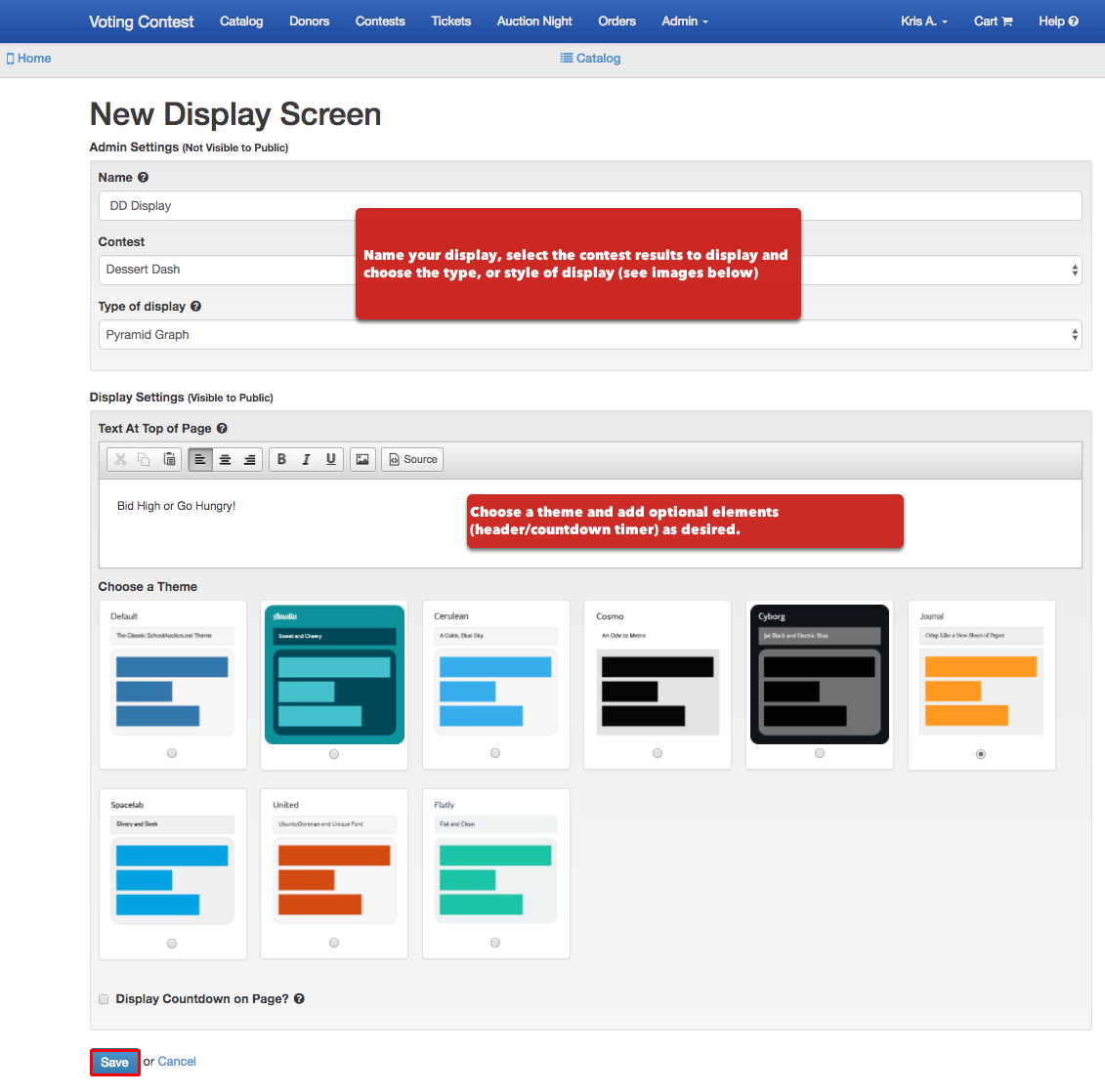 Preview the display: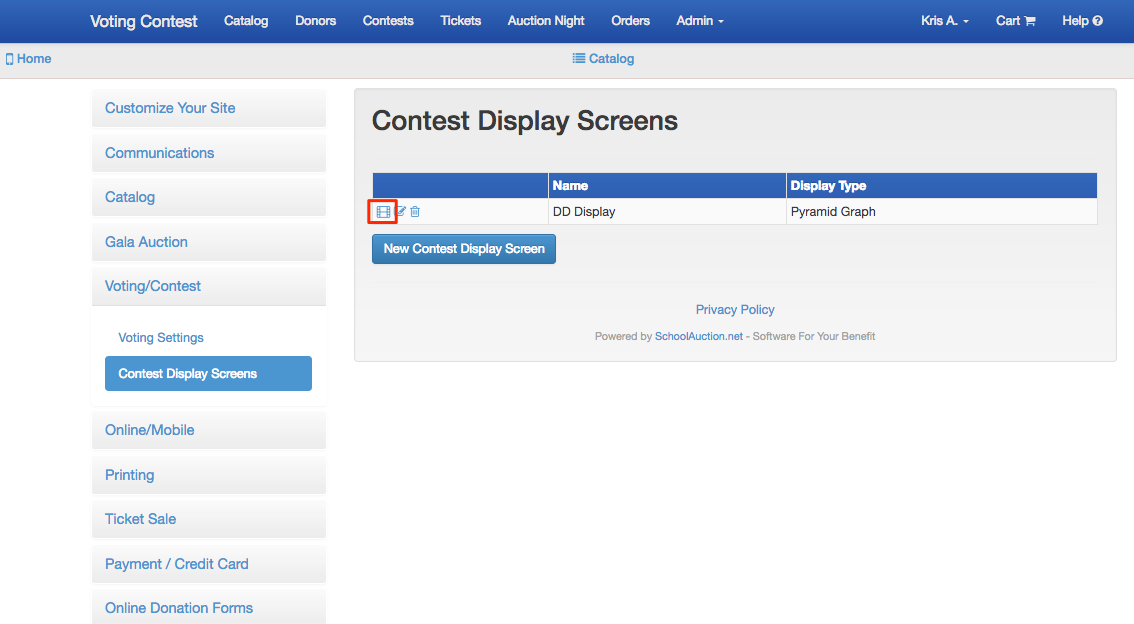 Display Styles:
Pyramid: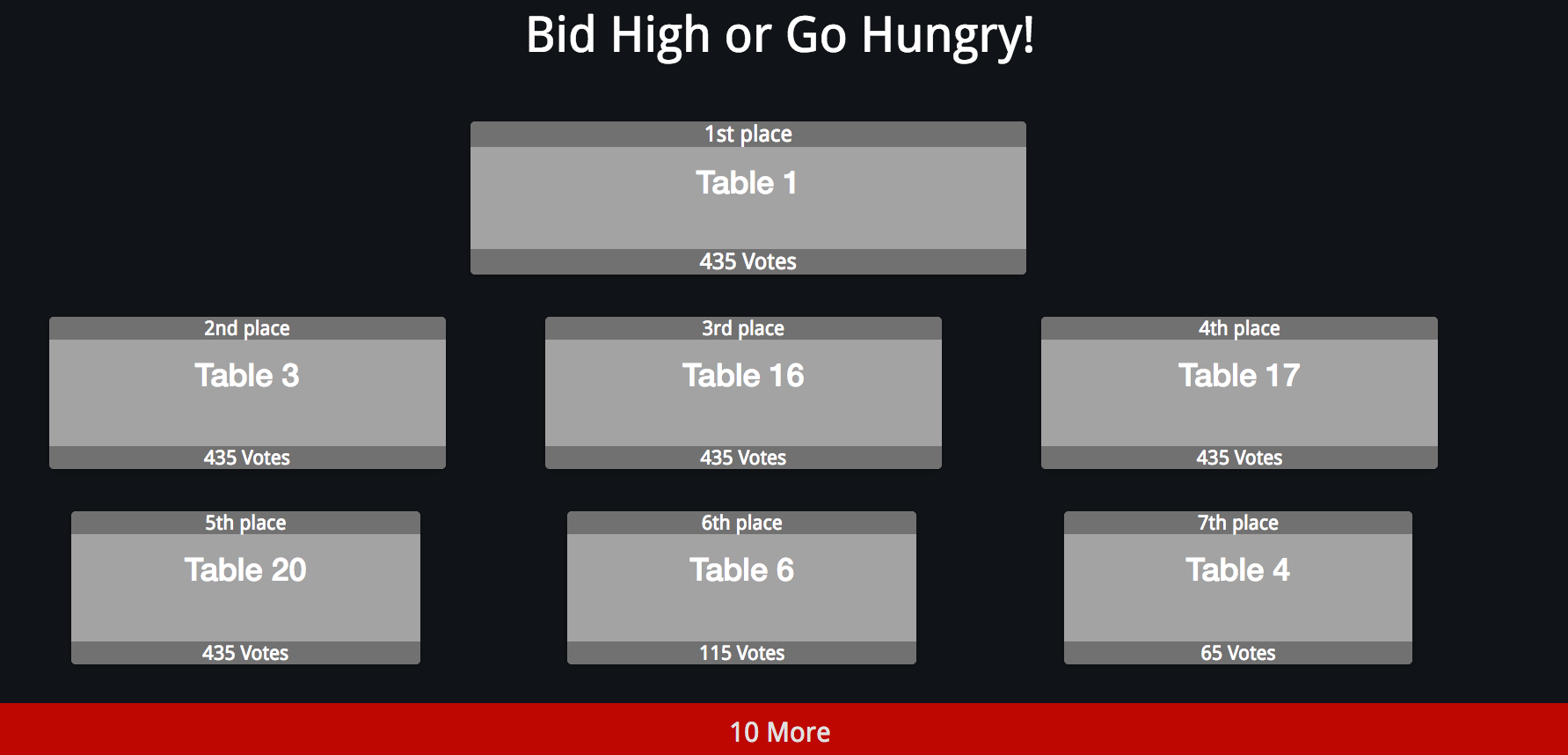 Displays top 10 contestants (based on screen size) with a banner indicating how many contestants are not displaying.
Tiles/contestants switch positions as standings change.
Horizontal: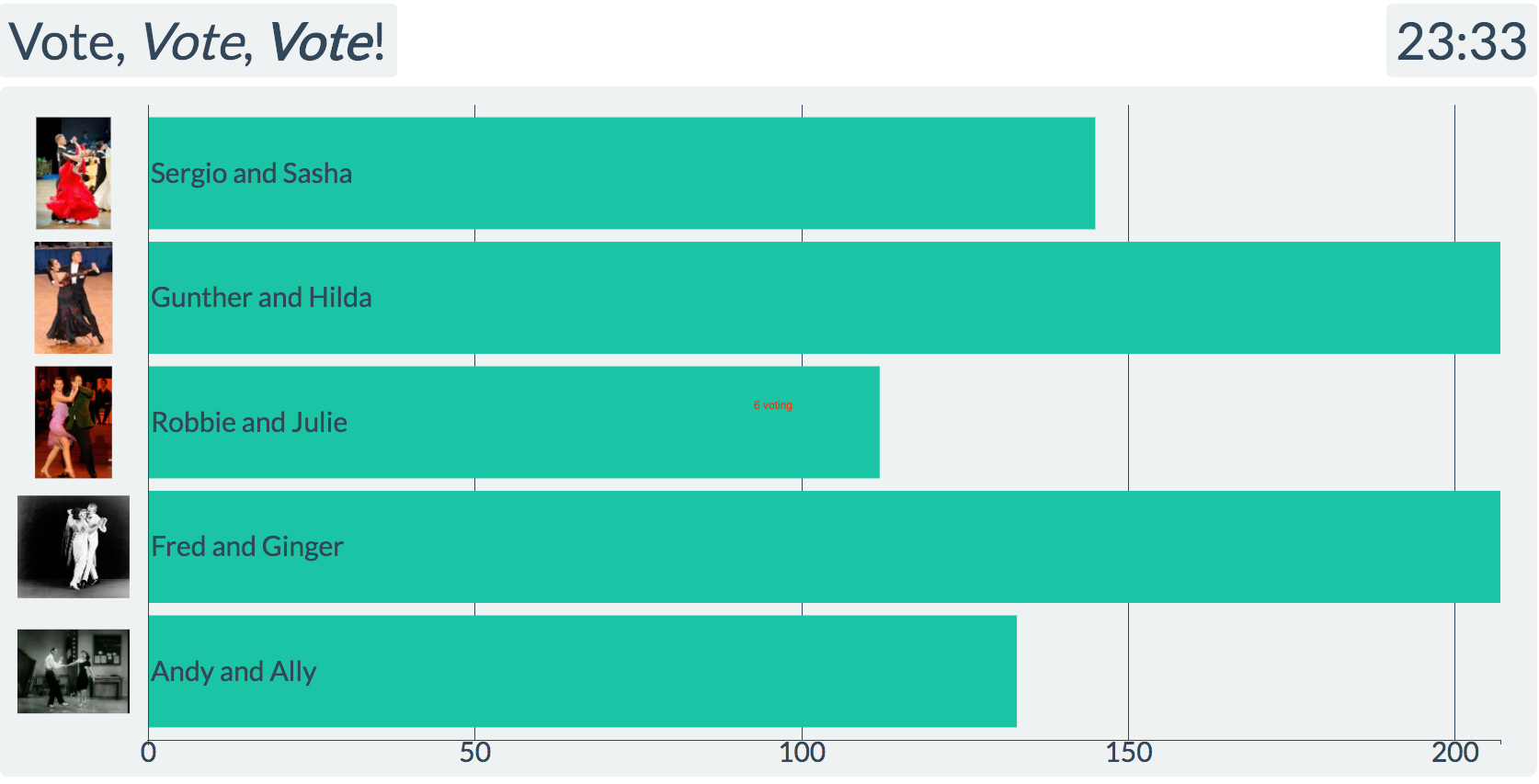 Best accommodates long contestant names
Vertical: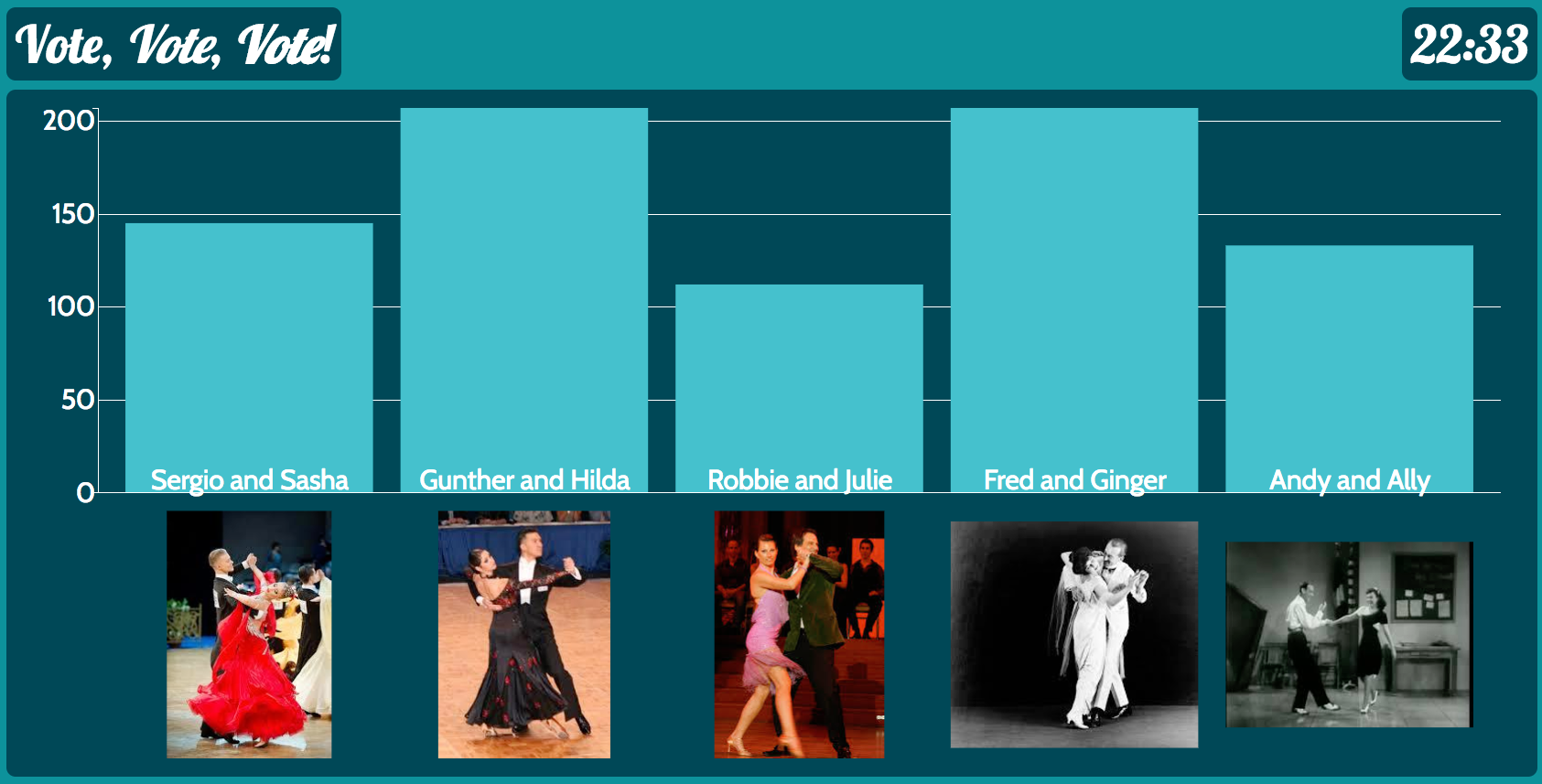 Displays largest size images
Contestant Names may overlap on smaller screens.  If your contest has more than 6 contestants and/or longer contest names, be sure to preview at projected size to ensure fit.
To Launch/Project Display Screens:
Go to:  Auction Night > Display Screens > Click to Display: