To setup SchoolPay as the gateway on your event site, you'll need:
1. A SchoolPay account with a login and password.
2. Log into your SchoolPay account, and get 2 identifiers:  
Payee = 4 number code  (eg 1234)
GL_Account =  6 number code (eg  987654)
SchoolPay requires the matching State of the Billing Address in order to process transactions.  The software will automatically add complete address fields to your ticket and registration forms if you haven't already done so.  The State field will be displayed, but not automatically required.    You may opt to require specified fields for all users by editing your ticket field settings.
Copy/Paste the SchoolPay Identifiers on your Auction site
Go to:  Admin > Site settings > Payment/Credit Card > Setup Gateway
Finish Setup of Credit Card Processing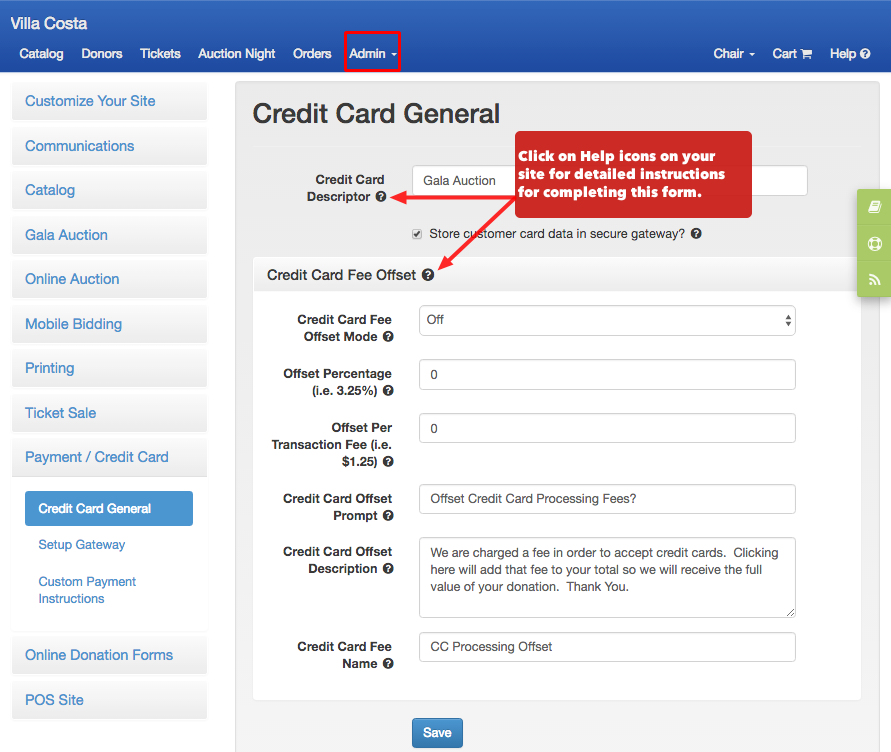 Go to Admin > Site Settings > Payment / Credit Card > Credit Card General
Be sure to test with a live transaction.