Hyper links can be embedded in your site wherever the text can be edited using a HTML Tool Editor.
To add a link to text or an image: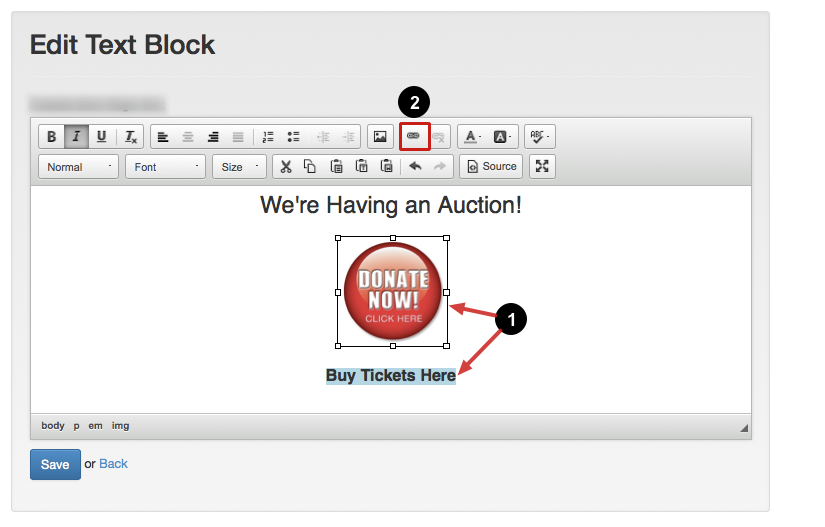 Links can be added to text or images from any HTML Editor on your site.  If the toolbar doesn't display on your text boxes, enable HTML editing at Admin > Site Settings > Customize Your Site > General.
1.  Highlight the image or text you want to add a hyper-link to.
2.  Click on the Link icon in the toolbar.
Note:  Images must first be uploaded to your site and added to the desired page before a link can be made to the image.
Paste URL you want link to navigate to in the pop-up window: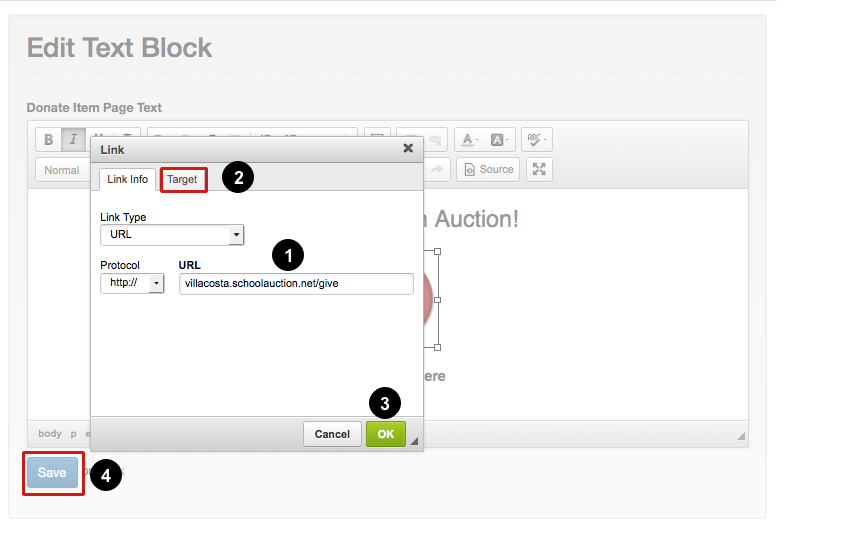 1. Paste URL of page you want the link to navigate to.  To ensure you are creating a link to the correct page, go to the page you want the link to land on, then copy the URL from the Browser window.
2. Click on Target Tab and choose Open in New Window if you don't want user to navigate away from your site to open the link.
3. OK to save link instructions.
4. Be sure to Save the Page the HTML Text Editor Box appears on as well, or your HTML edits will not be saved to your site.