Here you can edit the emails your guests receive during the self check-in process.  The emails are pre-loaded with default text and instructions and will work as is, but you can easily customize the text to suit your needs.
To edit self check-in emails: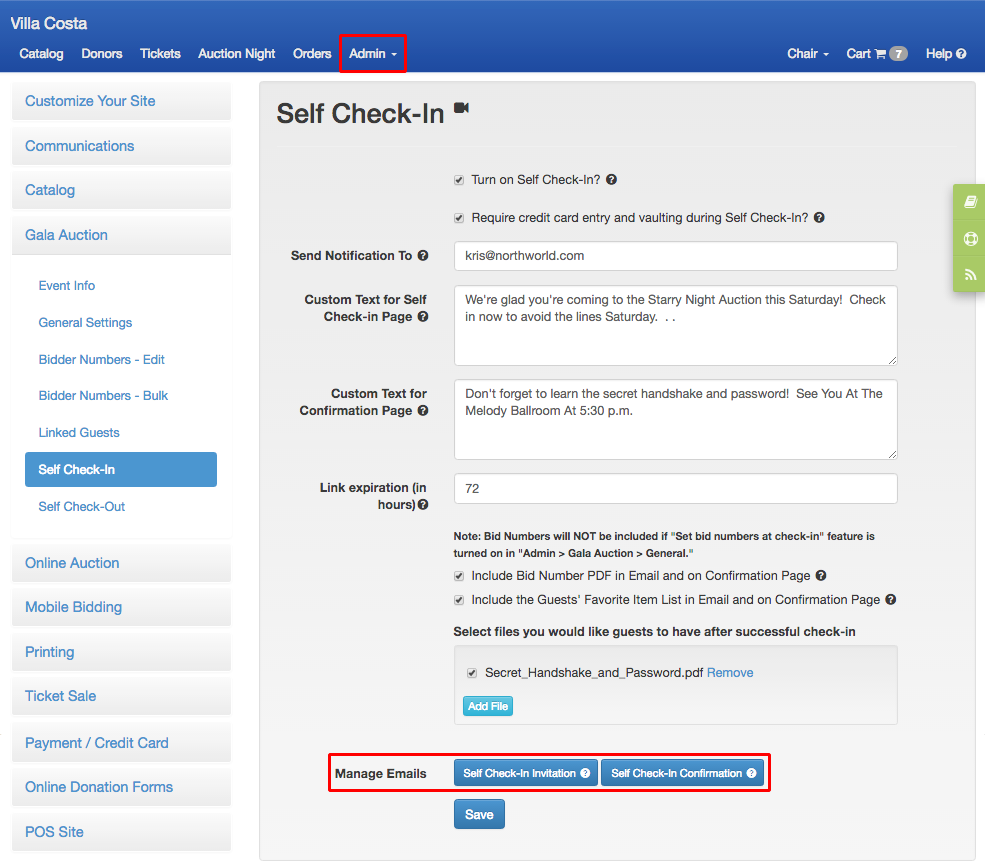 Go to Admin > Site Settings > Gala Auction > Self Check-in
To edit default text on self check-in Register/Confirmation email: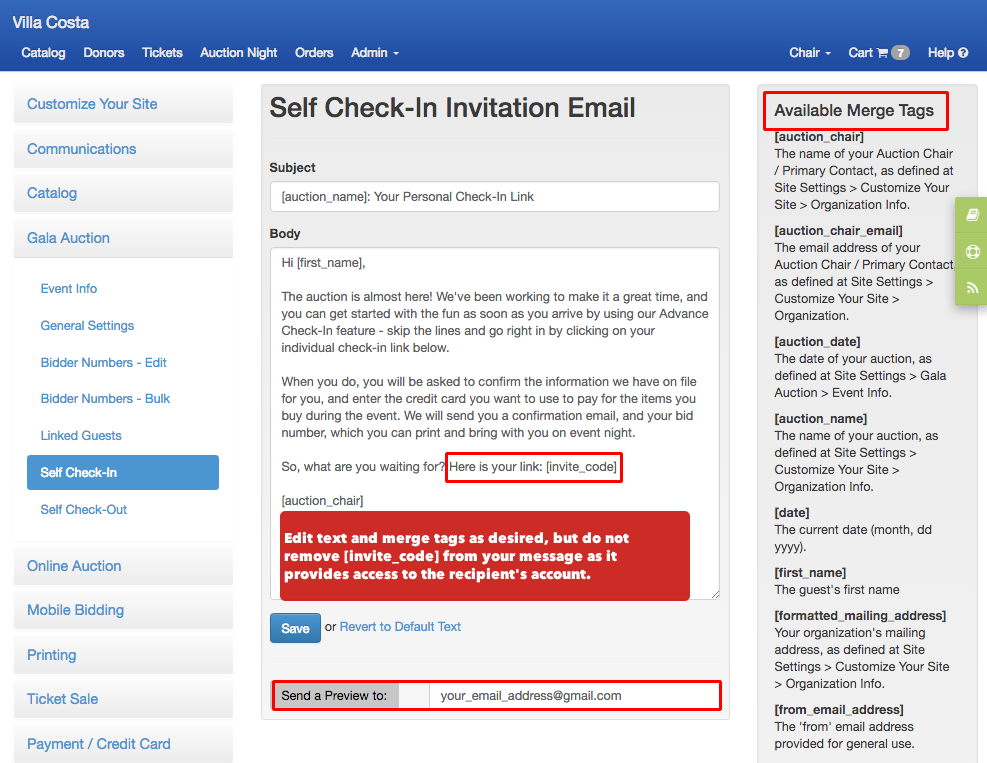 Note:  Same process can be used to edit the confirmation email.