After the donation/sale, an email thanking the donor is generated by the system to confirm their donation.  Like a mail merge, the emails pull data from the system using the Merge tags in the [brackets].
To edit confirmation emails: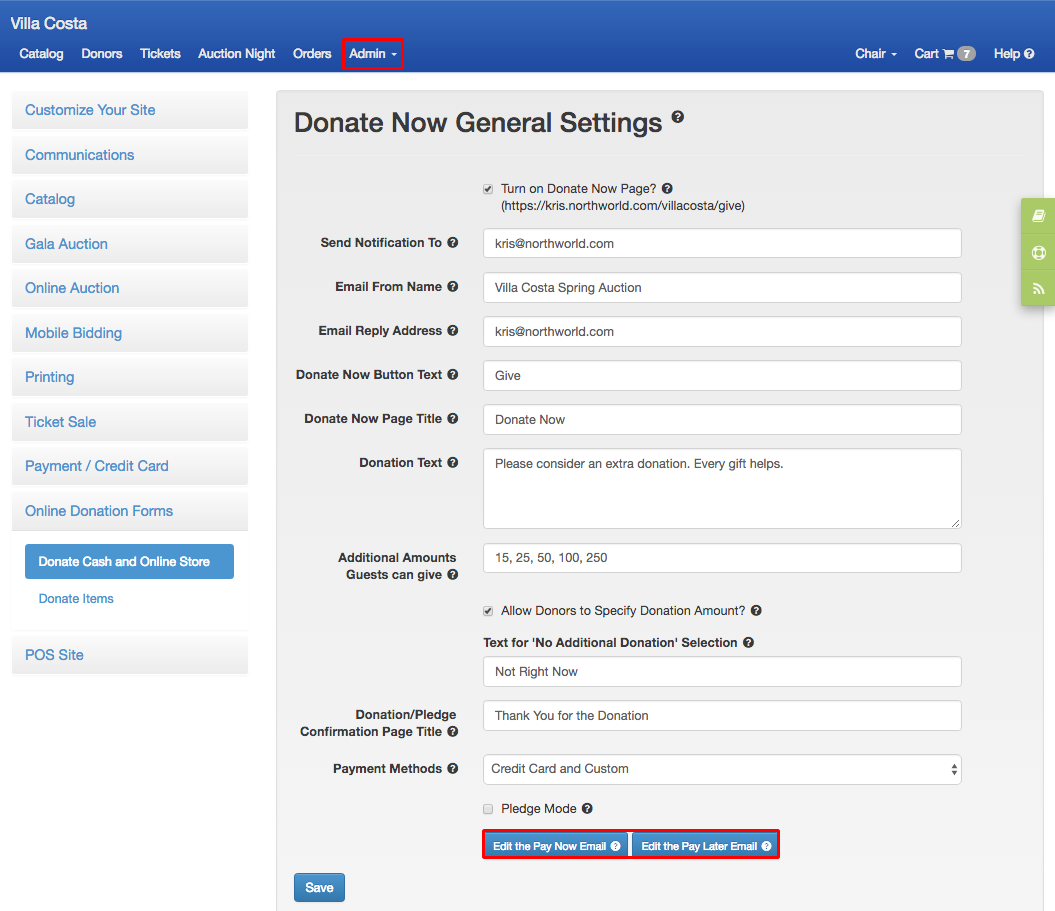 Admin > Site Settings > Online Donation Forms > Donate Cash and Online Store > Edit the Pay Now Email and Edit the Pay Later Email
To edit Pay Now (Credit Card) confirmation message: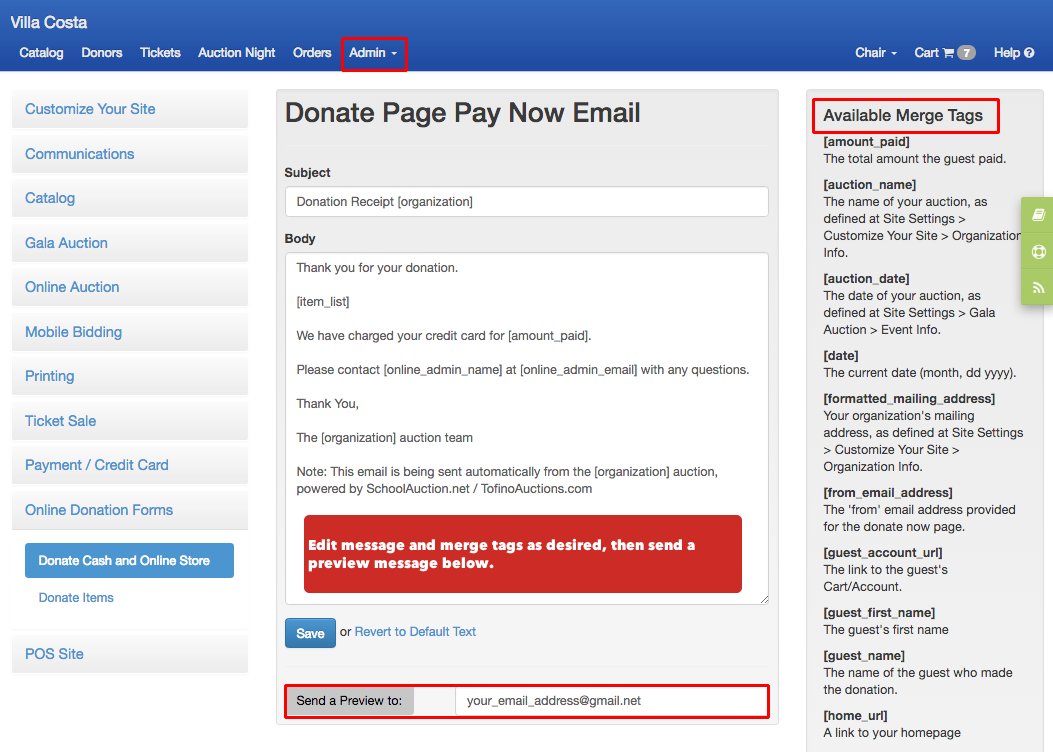 Note:  use the same process to edit the Pay Later confirmation message.