The POS feature allows you to sell any item within your catalog using the software as a simple "cash register".  
2. Optional:  Enter Buyer and Their Info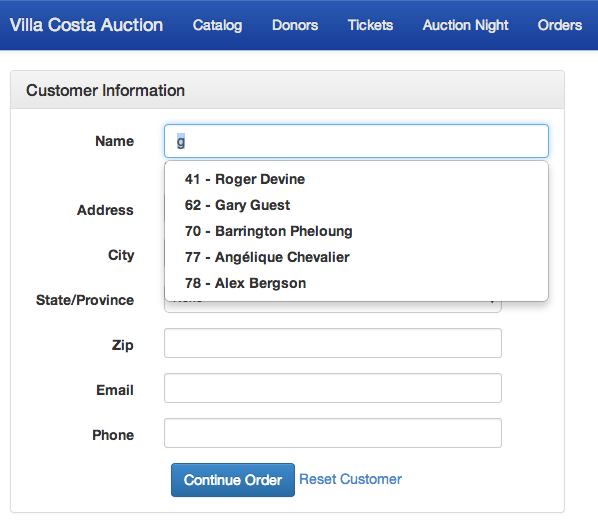 Options for Collecting Customer Info:
Enter the information you wish to collect*
Search and select an existing user record (shown).
Skip this screen by Clicking Continue Order button to create an anonymous order.
*We recommend entering  at least a name for purchases with credit card payments; your gateway account settings may require additional information (such as zip code) in order to process the transaction.
3. Add items and payment: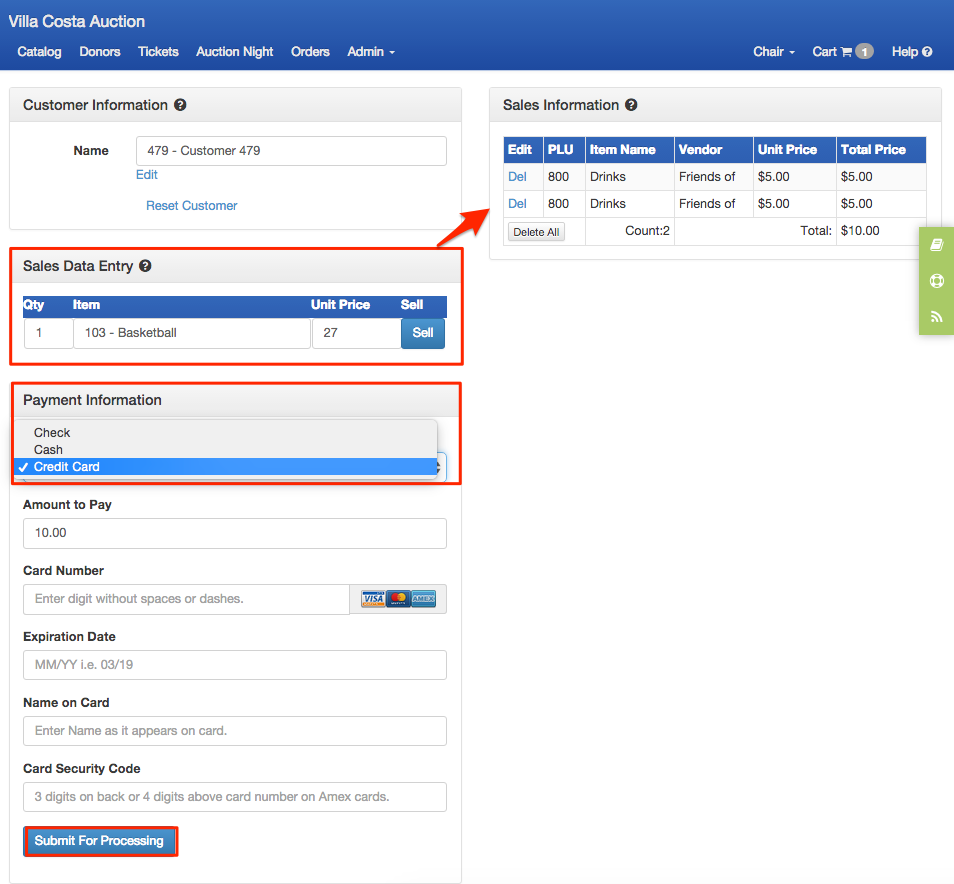 Sales Data Entry:
1.  Record the items purchased in the Sales Data Entry form.**  
2.  Choose payment method and enter corresponding payment information.  
3.  Submit for processing.
**Note:  You can choose how you want the Sales Data Entry field to operate at Admin > Site Settings > Point of Sale > General:
number entries autocomplete - suggesting matching records to be selected (default) or require hard entry of item number.