If your event includes both Gala and Online/Mobile items, you can control which items the public can access by venue (eg how items can be bid on):  All, Gala, Online/Mobile and what the default view is by editing the Button Bar settings at  Admin > Site Settings > Catalog > Additional Online/Mobile Settings.
The button bar always displays in the Admin grid view, but is optional in the public view: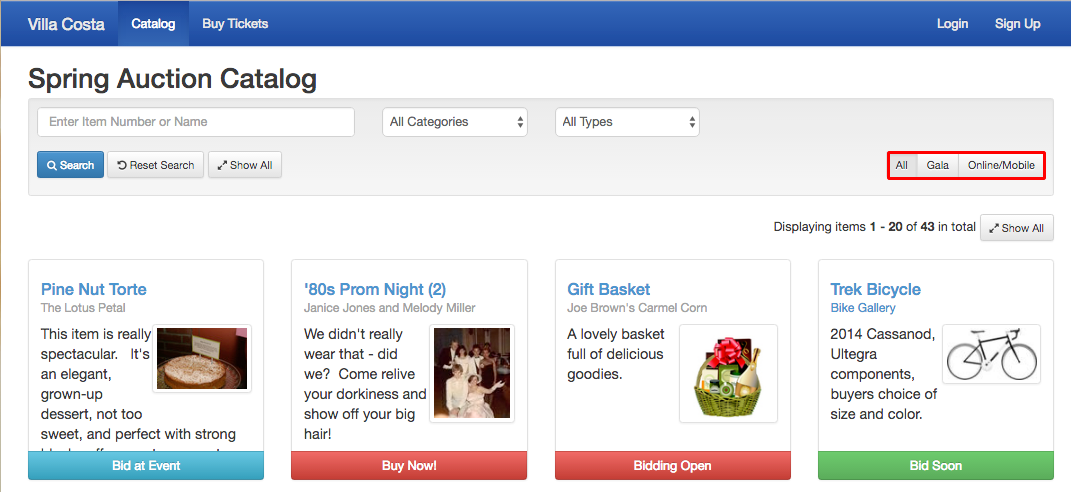 Venue options will only display when items are available and visible to the public within the venue.
Configure the settings to specify which items you want the public to see first when they visit the Web Catalog: Gala, Online/Mobile or All.
Visitors can then use the Button Bar to filter items as desired.
If you choose not to display the Button Bar to the public, they will not be able to navigate away from the Initial view specified.