Once created in your catalog, fixed price items can be offered for sale as add-on items:
During Ticket Sales/Registration,
On the Online Donation/Store page,
During Check-in.
New!  You now have the option of displaying the full description for designated add-on items on the registration and online donation forms:

To flag items, go to:  Catalog > Add New or Edit items > Options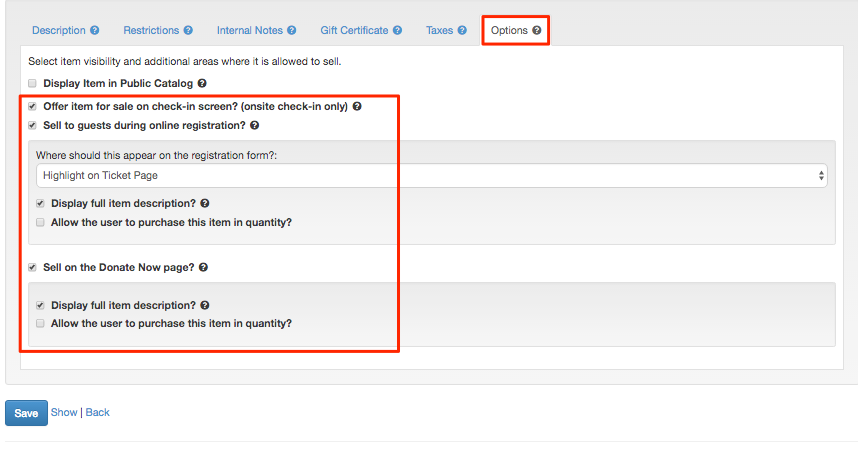 Items to be offered along with Ticket Sales can also be flagged to sell at Site Settings > Ticket Sales > Add On Items.