The vast majority of orders are generated from the various sales screens (ticket sales, online auction, donate now page, auction night tasks) but occasionally you may want to manually create an order from the order page.    For instance, you may receive a cash donation from someone who can't attend your event or want to sell an item to someone who doesn't have a ticket or only has an online bidding account.   
To create a new order, click on Generate Order button:

Select User for Order:

Once User is selected, click button to Open Order: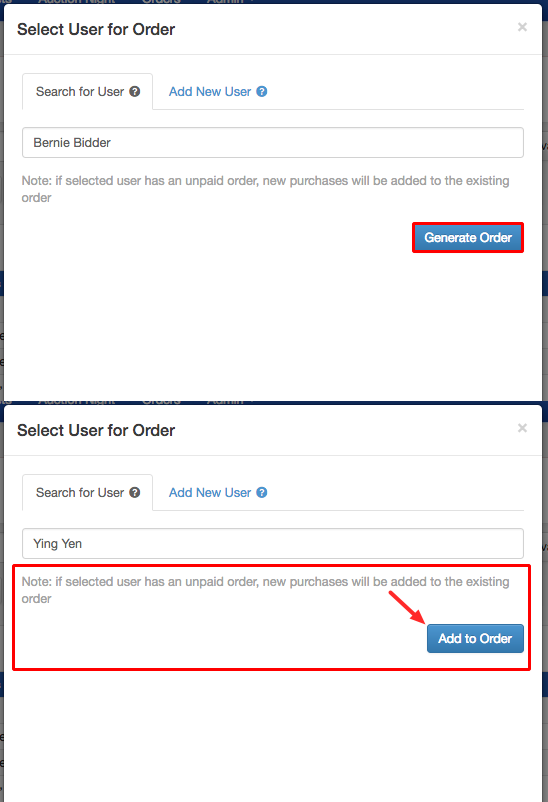 Add an Item to the Order:
1.  Click on Add Item button
2.  Enter desired item (item must already exist in Catalog)
3.  Click on Add Item to add to the order.
Add payment:
1.  Click on Add Payment button
2.  Select payment method from dropdown (all internal payment methods are available)
3.  Submit.