To setup Merchant e-Solutions as the gateway on your event site, you'll need:
1. An MeS Gatway account with a login and password.
2. When logged into (https://www.merchante-solutions.com/jsp/secure/sLogin.jsp ) the Merchant e-Solutions site, get 2 identifiers.  
Gateway ID = machine-generated Numeric (20 characters) 

Gateway Key =  machine-generated Alpha (32 characters)
Copy/Paste the MeS Identifiers on your Auction site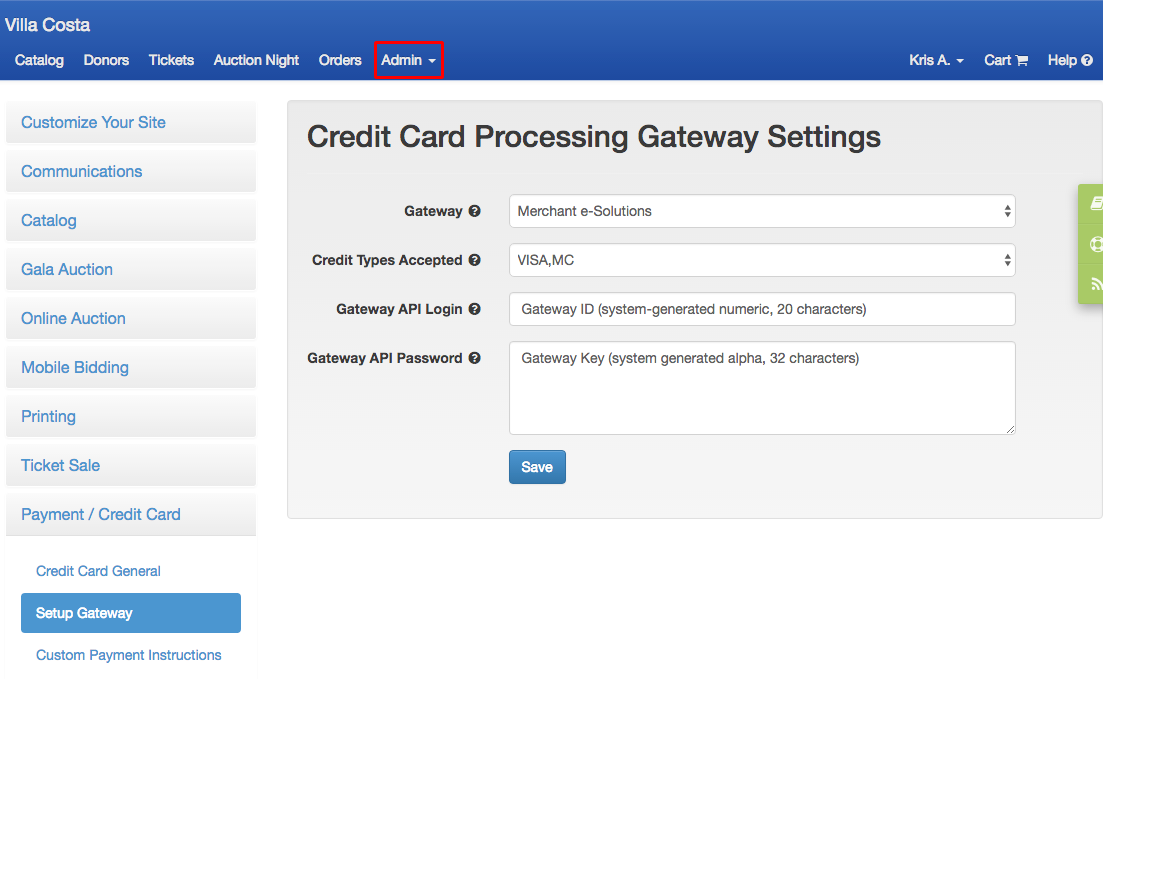 Go to:  Admin > Site settings > Payment/Credit Card > Setup Gateway
Finish Setup of Credit Card Processing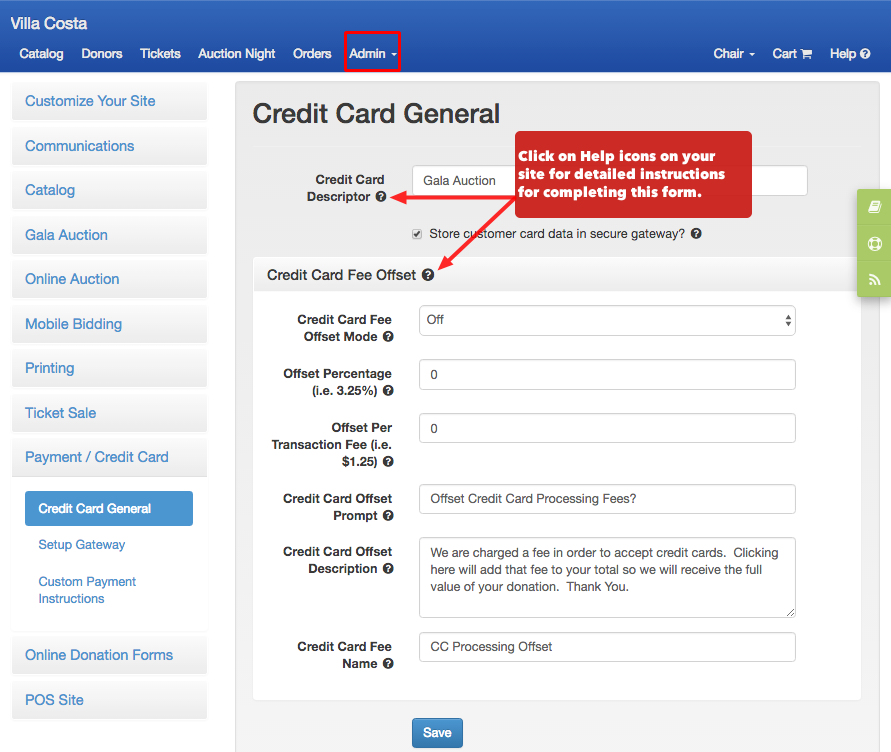 Go to Admin > Site Settings > Payment / Credit Card > Credit Card General
Be sure to test with a live transaction.