Note:  Connecting the software to your gateway requires specific account credentials, including:
Account ID
Acceptor ID
Terminal ID
Account Token
If you don't know your account credentials:
Login to https://www.coremanagementsystem.com site, click on the "Virtual Terminal" tab, then "Profile" to access the credentials.   If you need assistance, call Customer Care at 866-435-3636
Note:  If you will be using an existing Element/Vantiv account that was previously used with other software, you'll need to contact Vantiv's Customer Care team (866-435-3636) to update your account with the correct software information. 
Note: Requires encrypted card readers (swipers).   Card info can be entered manually or you must acquire encrypted card readers from Element/Vantiv directly. 
To connect your event site to your gateway: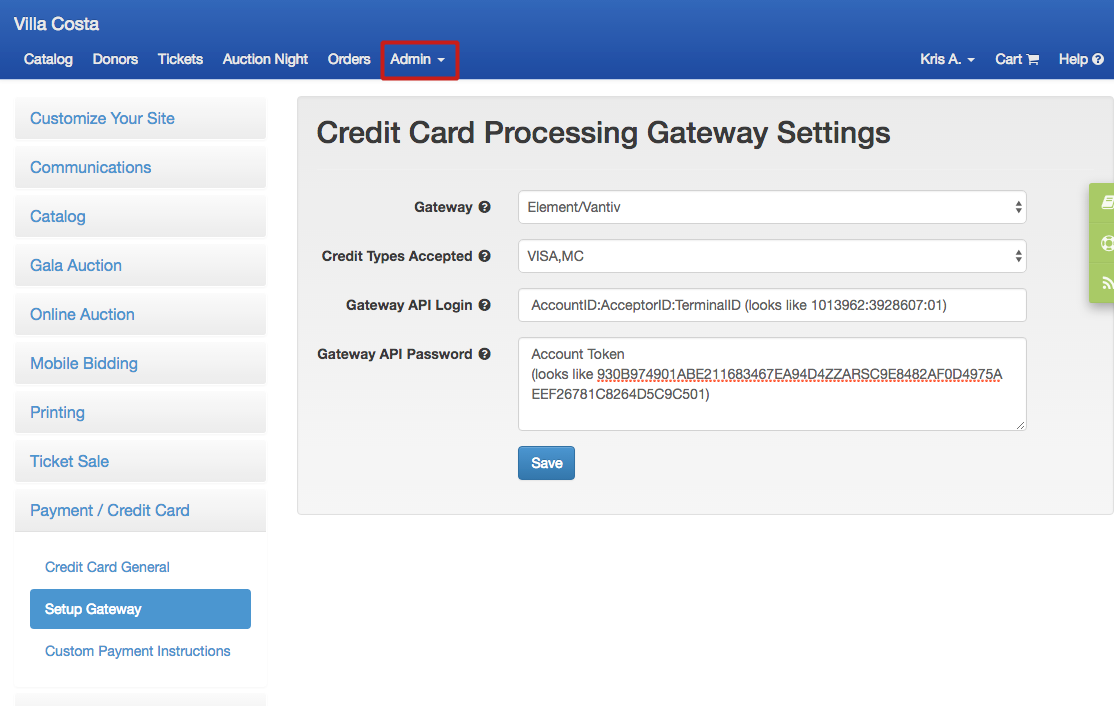 Go to:  Admin > Site Settings > Payment/Credit Card > Setup Gateway
(menu tab only visible when logged in as Chair user).
1.  Choose Element/Vantiv from the dropdown menu.
2. Choose the types of Credit Cards that your gateway account is configured to accept.
3. Enter API login.  
API login = AccountID:AcceptorID:TerminalID    
Each ID should be separated by a colon, no spaces and should look something like the API login shown above.
4. Copy and Paste API Password
Password = Account Token
The Account Token is a very long random string of alphanumeric characters and should look something like the API password shown above.
5. Save.
Finish setting up credit card processing on your event site: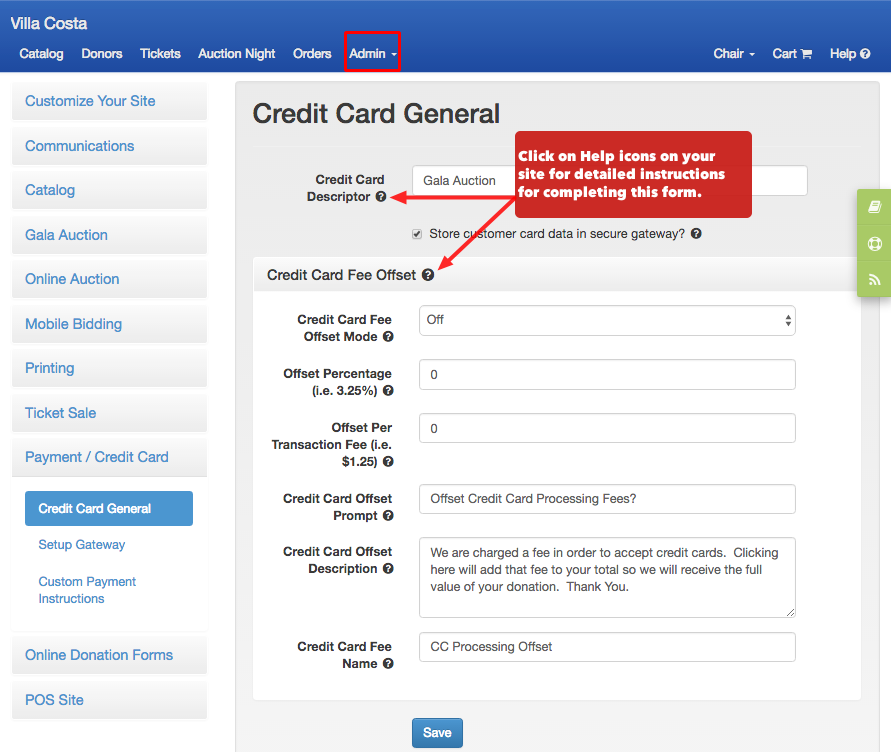 Go to Admin > Site Settings > Payment / Credit Card > Credit Card General
Be sure to test with a live transaction.